The Matomo story so far …
It all started with a movement when Matthieu Aubry founded Piwik in 2007. It was important there be a free open-source alternative to Google Analytics, that was just as powerful, but instead respected user-privacy and ensured users had full ownership of their data.
With these core values and with the help of a dedicated and passionate community, Piwik grew to become the #1 open-source web analytics platform in the world. Today it's used on over 1.4 million websites, in over 190 countries, and accessible in over 50 languages. The community has grown into a team and Piwik evolved into Matomo in 2018.
Like a caterpillar emerging from a cocoon, we hope to be a reborn analytics butterfly. We're the same, but with slight changes in our appearance and a stronger vision for the future.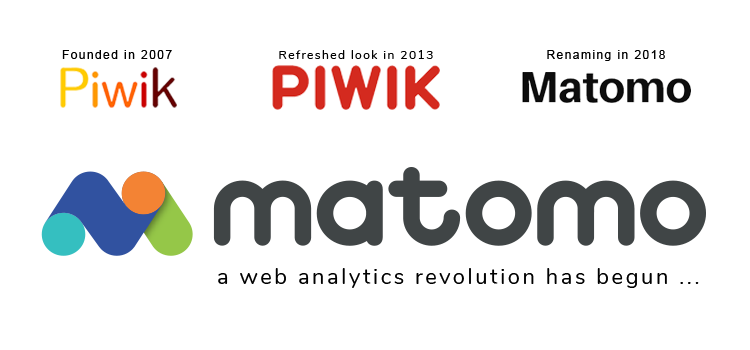 Thank you!
It's been an incredible journey so far from Piwik in 2007, to now Matomo in 2018. To those who have believed in us from the start, we'd like to say a massive thank you! To supporters of the future, we're delighted for you to join us.
Read the Piwik is now Matomo – Announcement
Matomo offers: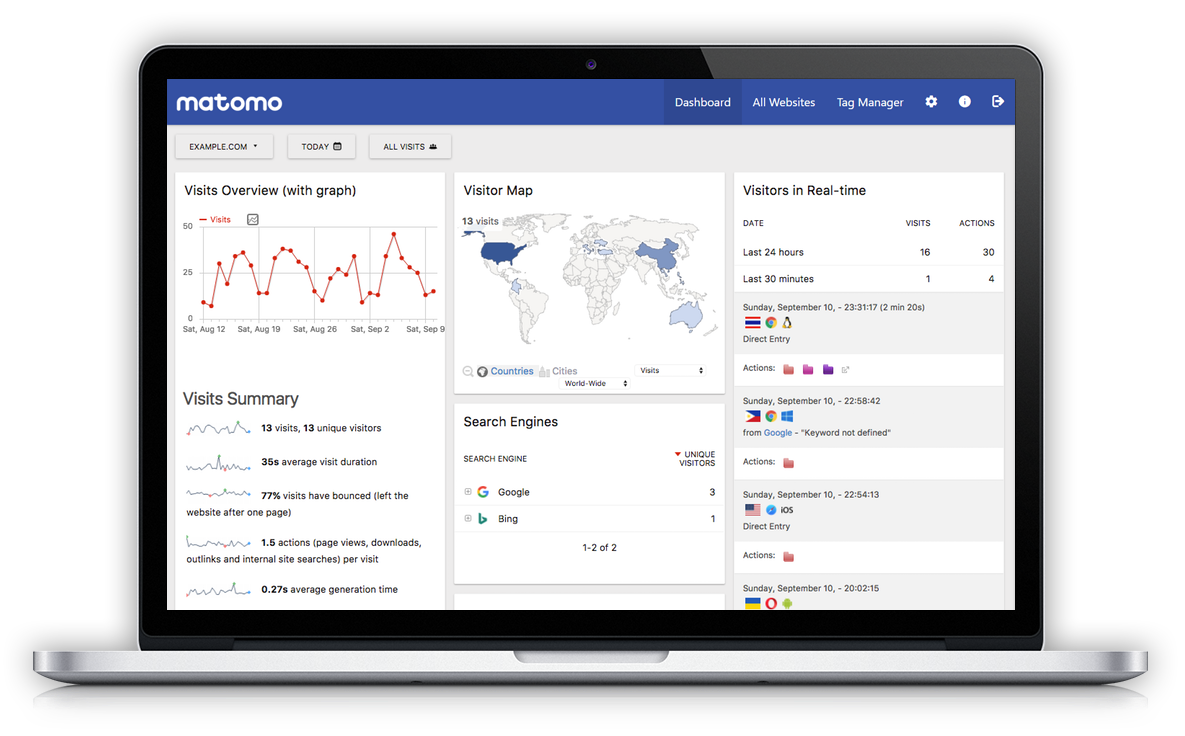 100% Data Ownership – keep your data in your own hands
Flexibility
Reliability & security
An easy to use tool
User-privacy protection
Self-host On-Premise or Cloud host
Open-source analytics
GDPR compliance
100+ Integrations
For our users this means:
Web and mobile analytics
Conversion Optimization features (Heatmaps, Session Recording, AB Testing, Funnels, Form Analytics)
Visitor Profiles
Tag Manager
No data limits
No data sampling
White label reporting and custom designed interface
Matomo's values:
Openness
Freedom
Transparency
Data ownership
Privacy
Kaizen (改善): continuous improvement